hello! my name is mel and this is a website test, i'm 19 and use any pronouns.
i used to know how to work with HTML basics years ago, completely forgot, then decided to throw this together with some rather messy code...but i did it! this site will keep on being updated with stuff as i go, i have plenty of ideas, including an art gallery that is a work in progress.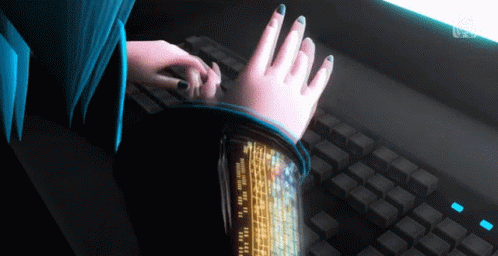 (me coding this site)
i have many interests and one of them is vocaloid! i've been into it since i was 11 years old and you can see some instrumentals on the playlist above. i just chose what fit the vibe of the site best, and most of that is pinocchioP songs, he's my favorite vocaloid producer.
i'm really into undertale and deltarune and have been for years, irreparable brainrot at this point, i also really like touhou project currently, and given my previous interests... it was about time.
--------------------✧--------------------
that's it for now! like i said, i have a ton of ideas and stuff i wanna add to this site, my priorities at the moment are some essays and galleries i want to share here, and to organize my code properly. working on this on and off so it might take a bit.
below you will find buttons of cool people in the ACDS webring, who are helping me out with this site. check them out!
--------------------✧--------------------
(girls do their best now and are preparing. please watch warmly until it is ready.)
you are visitor #